It has been a busy few days!
Month 2 of the Free Downloadable Mystery Quilt "That Square Quilt", designed by The Gourmet Quilter is all done.
I started off with the lovely "Amelia" fabric mentioned in my last post.
Here are the pieces for Month 2 all cut out.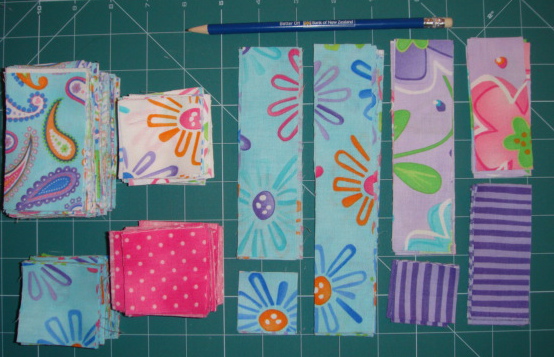 Isn't the fabric a delight?
Here are some square blocks developing…Love the stripes.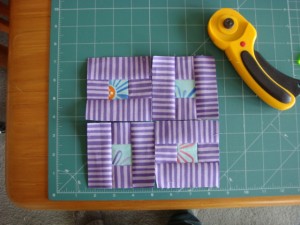 ……….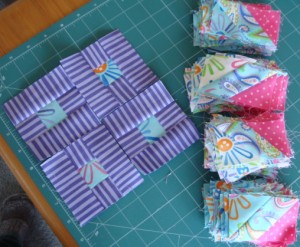 and the 3 1/2 Inch strips are done.
I can't help but think of Licorice Allsorts with these colors.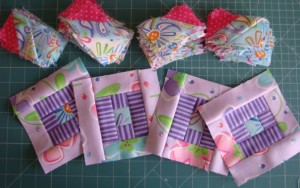 …….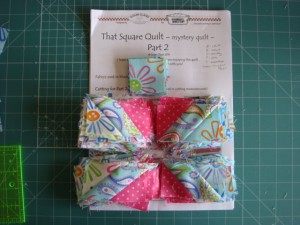 Don't forget to label the groups of pieces.
Fun and Flowery, square blocks.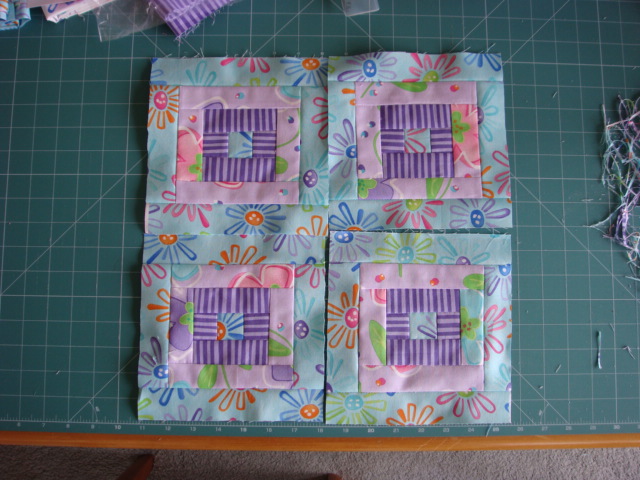 Things went fairly smoothly with no major mistakes (That I can see!).
Thanks Gourmet Quilter and Lori.
Enjoy.
Salsy.
Tweet