I have just had a play with making my first tulips…inspired by Sarah Fiekle in her blog, The Last Piece.
There is a tutorial there called Night Garden.
I'm sure my tulips will improve with practice.
They are fun and fiddly for starters and I am not quite sure yet how to line things up..but one has to start somewhere.
I love this range of fabric from In The Beginning.
]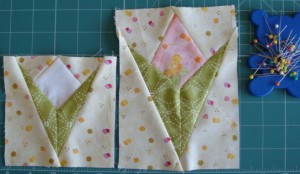 ]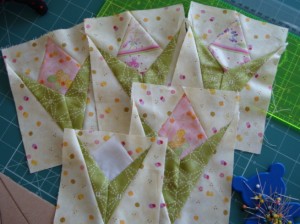 Tweet