A couple of weeks ago I was enjoying visiting Red Pepper Quilts.
Rita was making a scrappy log cabin quilt.
I was inspired and started piecing come squares out of my fabric stash….
Well, it was a bit addictive as each new block seemed even more delicious than the last…..
One followed the other, and more fabric scraps were unearthed… a couple of small pieces newly purchased….
then I saw a goal ahead …36 Blocks!!
Seemed a bit like hard work, but I pressed on.
Here are a few pictures of the early blocks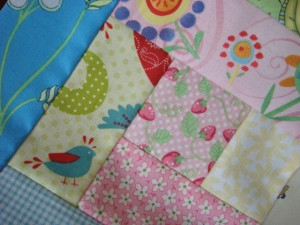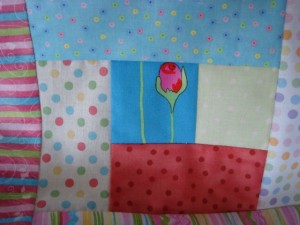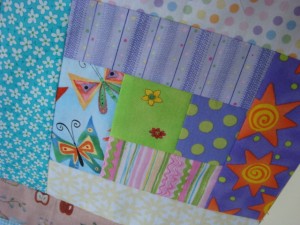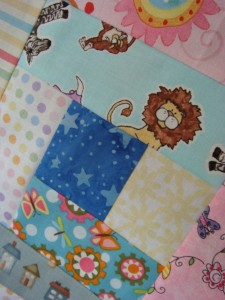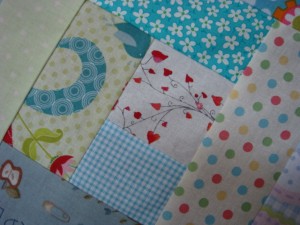 See what I mean?
The theme is definitely young and girly. It is very bright and happy. I am up to quilting the three layers and have yet to decide on the binding.
Thanks Rita for the inspiration!
Also exciting this week is my new Etsy Store ..Salsy Rose. It is very exciting when someone favorites my shop or item. Thanks to those who have.
Salsy
Tweet