Here we go: A new Blog Hop Party with Giveaways.

Joining Michele at the Quilting Gallery I would like to offer a small
Fabric Scrap Pack for your stash as my giveaway.
As I have been a little preoccupied
This will be again a Mystery Giveaway!
I am happy to post anywhere in the world.
If you have a look at some of my previous posts, etsy store and flikr page
you will see that I love making scrappy quilts.
Please enter the giveaway and some of these fabric scrap treasure will be yours for your own projects.
I promise to include in the giveaway pack some of the gorgeous fabric I have bought from Lori at Stitches 'N Giggles.
Lori has a selection of the latest ranges, has fab regular prices, and even better sales and daily deals.
Do check out her lovely shop.
Please be sociable and click on all helpful buttons…likes, joins, shares etc.
And Leave me a comment to enter the giveaway.
This is a great opportunity to visit other blogs from all around the world, see what others are doing, and make some new "bloggie' friends.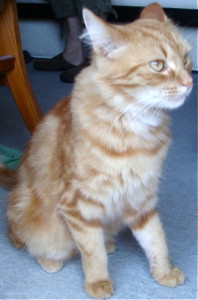 "I don't care what's in the giveaway! It's my dinner time!"
Have Fun.
Salsy
PS. I've just ordered some new business cards with Moo.com
Follow the link here to receive 10% off your first order. http://www.moo.com/share/8jsfz7
Great Cards!! One of my friends had some made, had her own quilt images put on the cards..and voila!!
Gorgeous personalized cards.
Enjoy.
Tweet