The beautifully soft and lovely
"Alice In Wonderland" fabric by Kokka
was such a treat some time ago,
that I bought a little extra…
The time has come…
I have had a lot of fun creating a new" Alice In Wonderland" Quilt
just this week.
Using a range of favorites from my stash, some more Kokka and Little Lecien,
added to a back and binding in pink and cream, also by Kokka…
well the result is a sophisticated "Alice" with a calm and soothing air.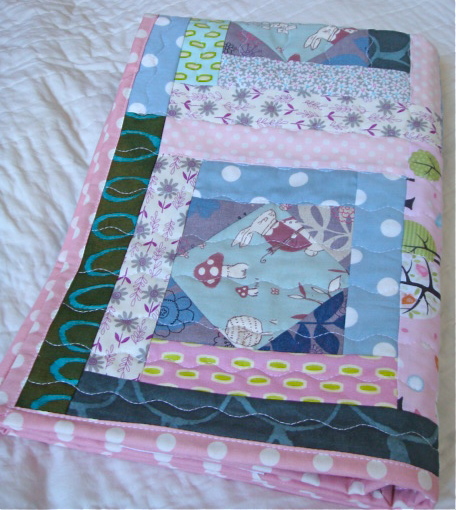 More photos can be seen at SalsySafranoQuilts, my etsy store.
Ready for shipping to Anywhere In The World!
happily this quilt has found a new home!
Enjoy
Salsy
Tweet