Well it's exciting
to be actually underway with the ATC (Artist's Trading Card )
Swap
with Michelle at Quilting Blogger.
Today I got the email which gave me the details of the person to whom I will send my trading cards. I can't tell you of course because it is all "Secret Squirrel". 🙂
The further fun is that I won't be receiving my ATCs from this person, but from and unknown other…surprise person!
I have made up a few cards and am now worried they may not be good enough? Oh, does that sound familiar?
Meanwhile, I have been enjoying a great book:
"Modern Blocks: 99 Quilt Blocks From Your Favorite Designers", compiled by Susanne Woods, 2011. Published by Stash Books.
After much time poring over these blocks, and even completing one of them and unpicking it due to bad fabric choice, I have at last headed off in a new direction with inspiration from Monica Wintermantel's House on The Hill Block.
Thanks Monica!
So here is my first block all laid out and ready to sew.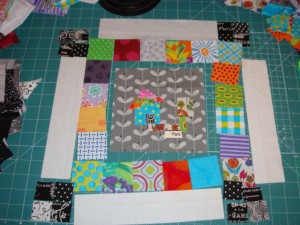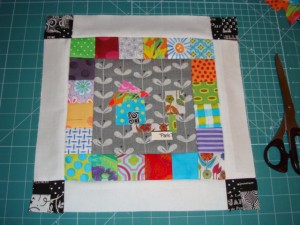 Oh I am loving these fabrics!
More to come…and you can get your copy here.
Salsy
Tweet