All the butterflies in the Butterfly Quilt have settled in to their new life.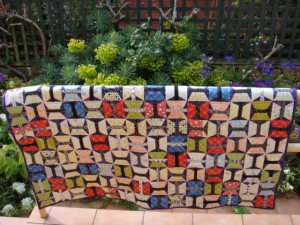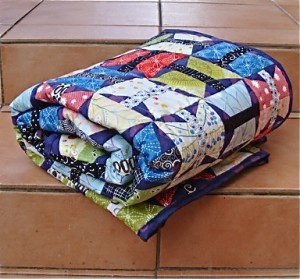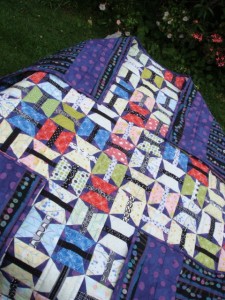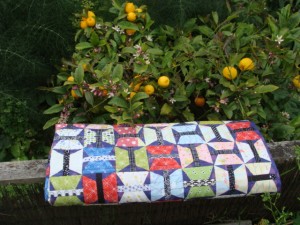 Thanks to Rita at Red Pepper Quilts for the inspiration for this butterfly quilt.
Meanwhile, in previous post about my very first Jelly Roll purchase,
I was very excited to have a chance to work with the lovely Lucy's Crab Shack by Sweetwater for Moda.
I had purchased this from Lori at Stitches 'N Giggles.
The first thing I did with my new treasure (the Jelly Roll) was to share some of it in a giveaway.
After quite a while deliberating on how to start with the play….here is what came out..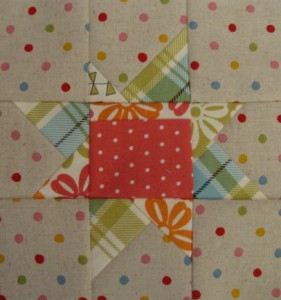 and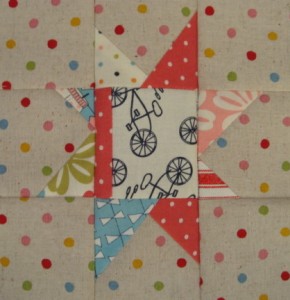 I have also been adding a little Malka Dubrawsky to the blocks…couldn't resist mixing it up a little.
Oh, and just noticed the Daily Deal over at Lori's at Stitches 'N Giggles is a Malka Layer Cake…
Soooo tempting!
Salsy
Tweet