A few weeks ago I sent off my first ATCs
(Artists Trading Cards).
I ended up making two series of four..and they tended to have an upcycled/organic theme to them.
They were made as part of the online swap of ATC's organised by Michele at Quilting Blogger.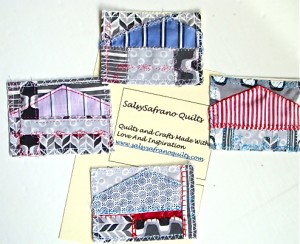 These four were named "Organic Upcycle" 1-4. They were crafted using upcycled men's cotton business shirt pockets from 3 Wise Men, and organic cotton from the Daisy Janie Shades of Grey range (available from my Etsy Store).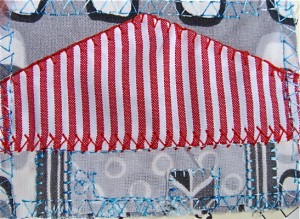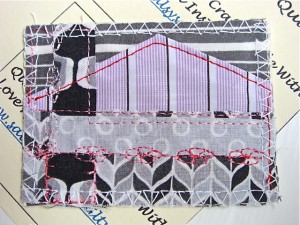 ATCs by Salsy Safrano Quilts. Two of each series are pictured here. "Organic Upcycle" on the left and "Warm Organic Hearts" on the right. The latter two are crafted from upcycled wool blankets and organic cotton from Daisy Janie.
The other two of each series have been sent off across the world to my ATC swap partner.
Salsy
Tweet