Sometimes I just get in the mood
for a colorful bunch of cotton facecloths.
It is quite a meditative process
( see previous post)
The most fun part is the choosing of suitable fabric…color, weight, design, feel…..
Then getting my selections home and cutting them out ready to sew.
Seeing the new bright stack of finished cloths is very satisfying.
This time the range "Sew Heavenly" by Dan Morris for RJR fabrics spoke to me and I have selected a few of these for the new collection.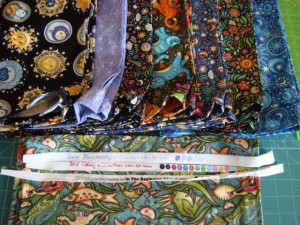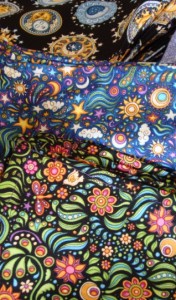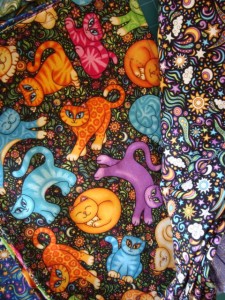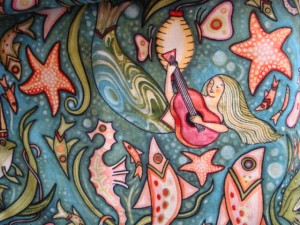 The lovely maiden above is "Oceania" by Julie Paschkis for In The Beginning Fabrics.
The cats are "Sew Catty" by Dan Morris.
I look forward to sending these off to a new home.
Also, in previous post I mentioned a package had arrived…..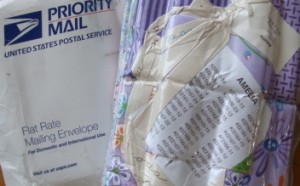 It is a Fat Quarter Bundle of "Amelia" fabric from Stitches N' Giggles.
I have lain them out along the top of my piano and enjoy looking at all the colorful 'notes'.

It took" no time at all" for the fabric to arrive…..Gorgeous fabric…thanks again to Lori at Stitches N' Giggles.
Salsy
Tweet