(Just spending some time now in a gorgeous local fabric store! 🙂 )
Gorgeous baby quilt for a girl.
Modern and fun 100% cotton fabrics have been used to create this one of a kind.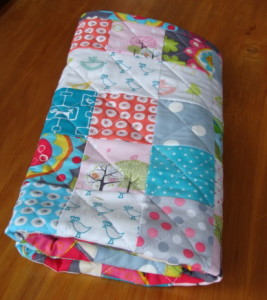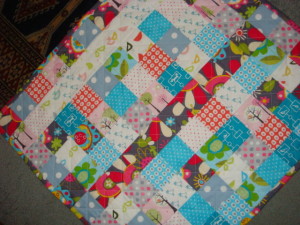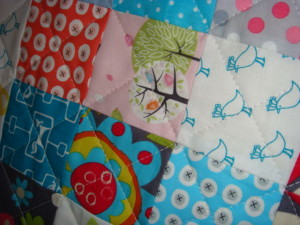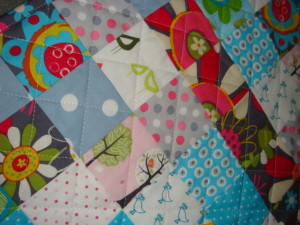 I have really enjoyed playing with these wonderful fabrics.
The result is a very Happy Quilt.
Salsy
Tweet