Happy New Year to you all.
Thank you for your spirit of sharing and all the inspiration.
My friend the Gourmet Quilter has been busy over this holiday period
and posted her first video tutorials.
Here is one…
I just went to start writing my own post and couldn't help but check out Rita's at Red Pepper Quilts.
What bejeweled magic she creates…Have a look HERE.
Meanwhile, in my garden….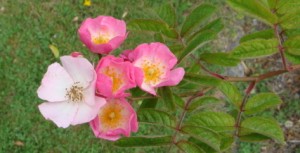 I have been busy further resurrecting the part of the garden around the fish pond…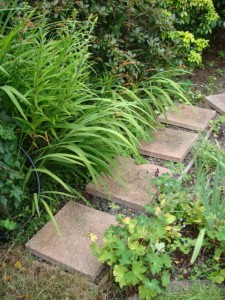 This involved moving these large and heavy tiles from another part of the garden,
from where another development is planned.
Oh yes..I have been sewing too and finished my quilt made
with my First Jell Roll…Lucy's Crab Shack from Lori at Stitches N' Giggles.
Here "tis…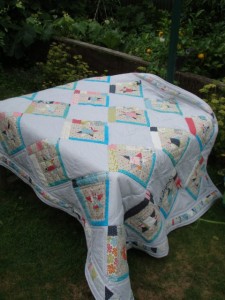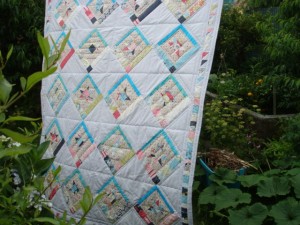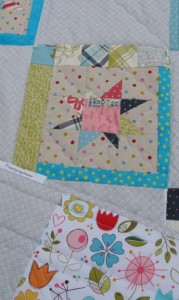 Just helping!!!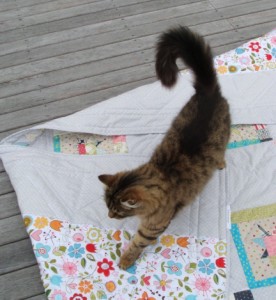 I have called this quilt "Summer Beach Holiday" as the prints in this collection contain
bicycles, buntings, flowers, swimsuits on the line reminiscent of happy summer days at the beach.
Speaking of which, we had a great swim in the windy, foamy sea at our beach yesterday
and home for a cup of tea and home made banana cake (chocolate icing of course).
Back Soon
Salsy
Tweet