Just listed
is the Happy Scrappy Log Cabin Quilt
that I made some time ago.
See previous post..some of the blocks in the making. http://salsysafranoquilts.com/a-happy-scrappy-log-cabin-quilt.
This was such a fun quilt to make and was inspired at the time by Rita over at Red Pepper Quilts. She is such an inspiration.
Do go and check it out…this quilt would make a lovely gift.
I am afraid I am just not a natural at this photography business….it has taken me quite some time to get a good photo….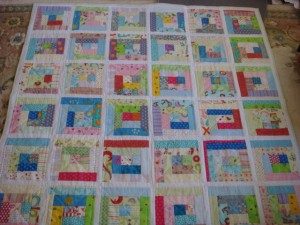 Meanwhile we have had a couple of lovely sunny days again, despite the freezing nights. Yesterday I had a great walk with a friend, along the beach a little to the north of our place.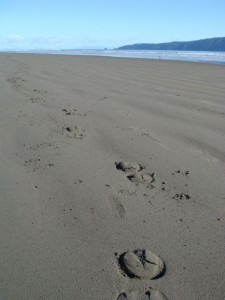 Don't you just love seeing horse hoof prints in the sand?
I have also been pressing on with making blocks for the Happy Woodland Dreams quilt on the go. A nice stack of them is forming.
Have a Great Day!
Salsy
Tweet