Happy Woodland Dreams Quilt is finished
and ready for a new home.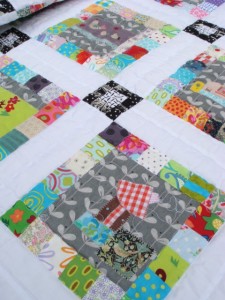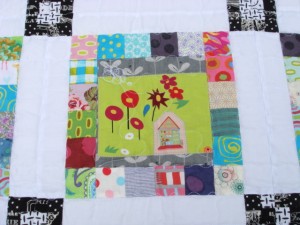 I really enjoyed making this quilt and seeing what evolved from an idea out of a book.
Each block is made with a central fabric..Collection Etoffe Imprevue by Yoko Saito, by Lecien.
All the small pieces of fabric from my stash were carefully selected,
placed and sewn to create a series of pictures
as if from a story book for bedtime reading.
Happy and whimsical is the feeling that comes from this quilt.
It is backed and bound with the lovely Daisy Janie Shades of Grey range,
and filled with 100% wool batting which adds a nice loft to the feel of the quilt.
Very yummy indeed!
I have decided that this quilt is ready for a new home.
Please check it out in my Etsy store…more photos there.
Salsy
Tweet