For a long time now
I have been looking at the beige,
tasselled lampshade
that is on the beautiful mahogany stand in our bedroom
…and thinking…
"I'd really love to get that recovered".
Well the urge came over me a few weeks ago, and after sorting through my linen and cotton stash,
this is what came out.
I really enjoyed the process, and I do like the look of it.
Now the lamp awaits rewiring..(shouldn't be more than a few more years).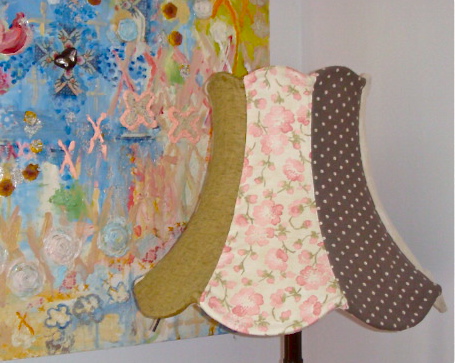 This lamp belonged to my parents and was with me as I grew up…
It holds a special place in my heart of course.
Today I have posted off my November block for the Simply Solids Fallow Group Bee…
having trouble loading the photo…
Salsy
Tweet