Wet, wet, wet it is today! So a bit of sewing is in order.
to make mug rug..or two…
Thanks Candace.
Having just received another delicious bag of pockets from 3 Wise Men what could I do but make some pocket-shaped ones?
These mug rugs have cotton batting in them.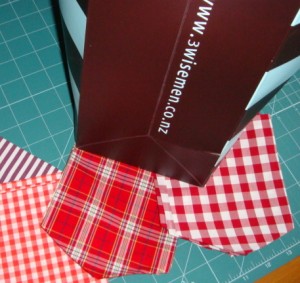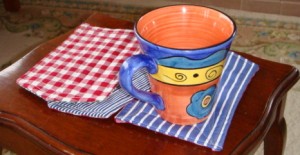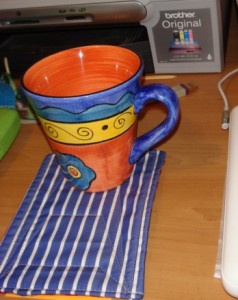 And then there is the organic cotton option…with Daisy Janie Shades of Grey, backed with a cotton shirt pocket. Cool!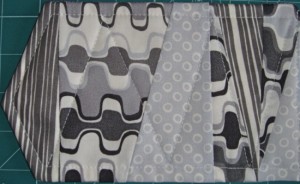 Here is the back…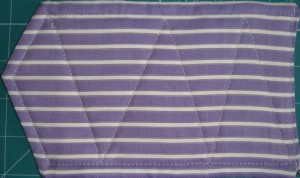 What do you think? I have opted for the bagging out method here rather than the binding..even faster. I am sure I'll feel more creative at some stage, but I do rather like the pocket shape intact.
These would make great gifts for that office party, the new job, or just something smart for home.
They are available in my Etsy Store.
Salsy
Tweet