Despite the cord to my foot pedal having been chewed
right through
by one of my cats at the weekend,
I have, with the use of a friend's machine,
finished the first of the TWO Mystery Quilts
I have been busy with over the last six months!
I must admit the last month of the construction process has been a bit of an effort,
especially since I had taken on TWO at once.
So here are the pics of my quilt.
It is designed by the Gourmet Quilter: called "That Square Quilt".
The pattern is now downloadable on her site.
The fabric was donated by Lori at Stitches' N Giggles.
It is from the "Amelia" range by Me & My Sister.
And all the sewing work has been done by me!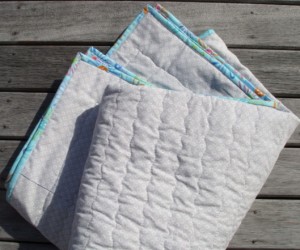 I so love the backing fabric….Dapple Dot… by Daisy Janie, Organic Cotton available from my Etsy Store.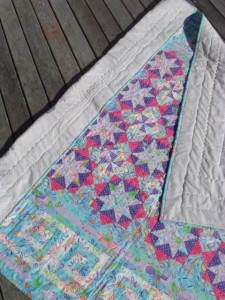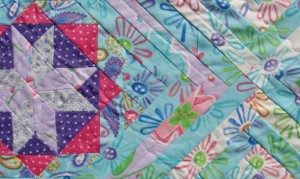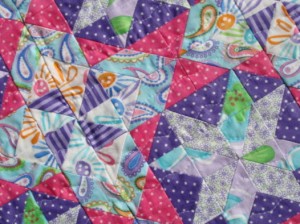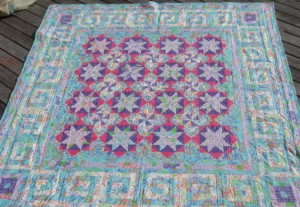 Very Fresh, Fun and Girly!
Whew!
Salsy
PS Do let me know what you think, and don't forget to enter the fabric giveaway in the previous post. 🙂
Tweet