My how the time races by
with a bit of work
gardening, swimming, paddock activity
and sewing of course.
One more look at the finished quilt "Summer Beach Holiday" from my last post.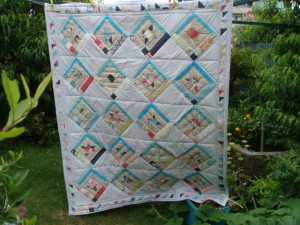 Also I have made a wee table runner from a few pieces of the gorgeous Daisy Janie Organic Cotton "Tilly" range.
These I combined with some beautiful cotton checks..reverse side has Designer's Guild fabric.
Also the Quilting Bee is underway and I am preparing my first Bee Block.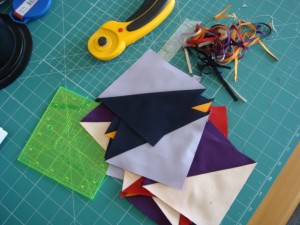 I am sure we will all find ourselves working with some unusual color combinations
as we work with other people's selections. It is nice to get outside of one's own box sometimes!
I have actually posted off my first finished bee block to Adrianne at On The Windy Side.
I'll show you the block once Adrianne has seen it first.
Meanwhile we are having out third day of summer rain here…
Enjoy
Salsy
Tweet