Simply Solids: a Modern Bee,
April Fallow Group Quilt is Completed.
Thanks to all the Fallow Group members for your contributions!!
And thanks to Erin for organizing this bee.
I do hope you like the quilt and seeing your particular blocks as part of the whole.
]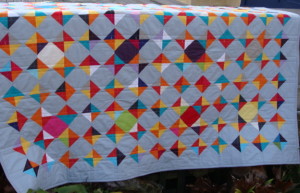 I must say I LOVE this quilt and have been surprised at how the colours combine
and 'pop' and float on the grey background.
For the back of the quilt I have chosen a deep fawn which reminded me of fallow ground
resting before allowing an abundance of growth and blossom in the next season.
]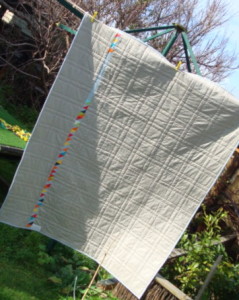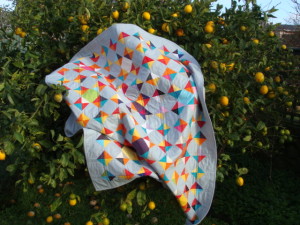 Do let me know what you think of this one.
The quilt is called "From Fallow To Abundance".
Salsy
Tweet