Simply Solids Bee:
April Fallow Group Progress.
Some lovely parcels have been arriving in the post
each with a surprise pack of a block sewn by one of the Fallow group members.
I say surprise as I couldn't remember who got which colours
and each block is different.
Here is the progress…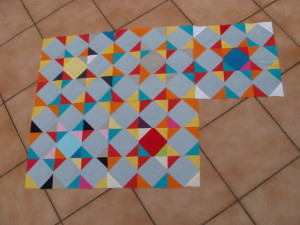 Two more blocks have arrived..I am having trouble keeping up with who's is who's!
FUN.
Salsy
Tweet