My first block
for the Simply Solids
Modern Quilting Bee is done.
This one has been organized
Here 'tis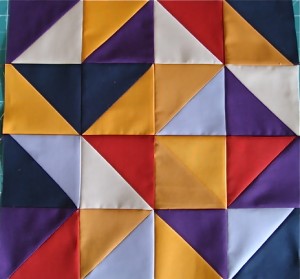 I have heard back from Adrianne that it is OK! so that is a relief!
Since then I have been constructing some new blocks for myself
following one of the Gourmet Quilter's new flurry of helpful videos on YouTube.
I have constructed a new block inspired by the Gourmet Quilter's Corners Block from 5 inch Squares.
I have a feeling this may be a rebound from the Simply Solids theme…what do you think?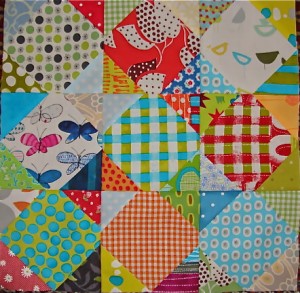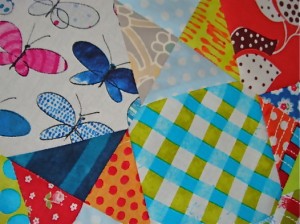 I am enjoying using lots of my favorite fabrics from my stash…some old and some new. The theme started with blues and greens but soon added oranges.
Only a very small amount of pink has been allowed to creep in. 🙂
Enjoy
Salsy
Tweet