After really enjoying the free Quilt Con Lecture
series offered by Craftsy,
I was keen to try my first online class.
After much deliberation I chose
I must say I really enjoyed 'spending time with Tara'.
The quality of the online videos, templates and course instruction was excellent.
As I am a bit slow to pick up some "how to do…" instruction it was so great to be able to rewind, again
( and again) over the tricky bits to get it down pat.
I am certainly a visual learner..and the video format for me was SOOOooo much easier to follow than a series of still pictures.
I have posted a photo on Flickr..and here are some more.
Pink and green it is!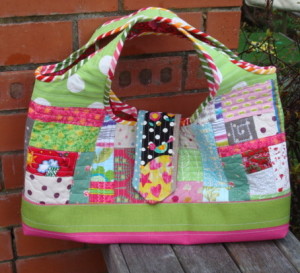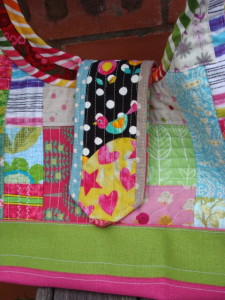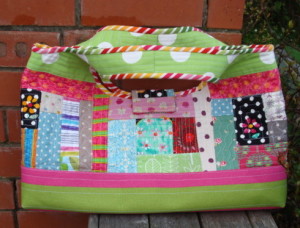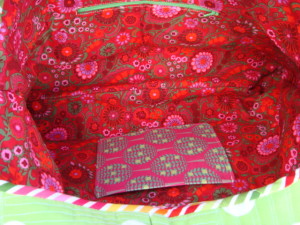 As you can see I have had fun. This was my first zipped pocket insert, as well as a simple side pocket.
I have used it a few times now. Just the other day as I was getting in to The James Cook Hotel lift
a young woman came in with me and said "Great Bag". Made my day. This bag just makes me happy though.
DISCLOSURE: If you click on the link above you can check out the intro video on Tara's class…and if you do buy it..I will get a tiny payment to help support my fabric fetish. Thanks !
Salsy
Tweet