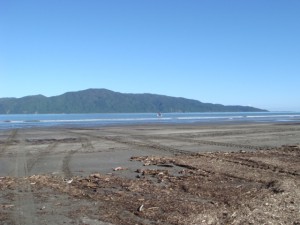 Just a few days ago,
it was a great morning
for a ride on my bike along the beach.
Not too crowded!
So lucky to have this just a block from home.
The view is of Kapiti Island from Paraparaumu Beach.
I rode down the beach a couple of miles to the paddock where my horses are, and took off their rugs for the sunny day ahead.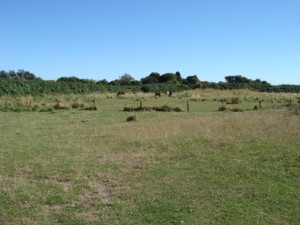 Last week I was getting over the excitement of my first Etsy sale! The small wall hanging quilt made of upcycled pockets from men's business shirts will be heading off to Germany soon. So exciting!
I got a bit arty when I wrote the blurb below. The quilt is called "Corporate Structure".
As the existing structure of these beautiful cotton pockets intended for high-end men's business shirts was so strong and definite, it encouraged me to leave them essentially unaltered, and to bring them together in a strong masculine form.
The resulting wall hanging shows two "groups" within the structure of corporations, bonding, relating but not overlapping with each other. Each one is complete and definite, aligned side by side.
Corporate images of quality, strength, order and control abound.
The back and binding are made with designer organic cotton (GOTS-certified). The grey fits with the urban head office image, yet connects with the greater country surrounds.
This work is intended as a first of a series crafted from a wonderful stock of cotton pockets gifted to me by "3 Wise Men".
Hence it is numbered 3WM#1.
It was so great to use two of the Daisy Janie fabrics in this quilt. The Pinstripe made a great backing, and the Ragg Tagg a gorgeous binding.
Can't wait to get on with the next of this series.
Meanwhile I have been busy too with completing the tops of the two Mystery Quilts designed by The Gourmet Quilter.
Here is a sneak look at the "Amelia" fabric from Lori at Stitches 'N Giggles coming together nicely.
How's it looking?
Salsy
Tweet